Anti Aging Serum MEN
€40.00
This sumptuous elixir infuses your skin with nature vital forces for a radiant, healthy-looking complexion. A true luxurious anti aging serum for men.
• Diminish the look of wrinkles
• More balanced and softer skin
• Immediate tightening effect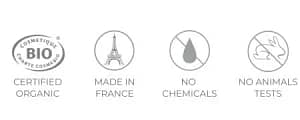 Description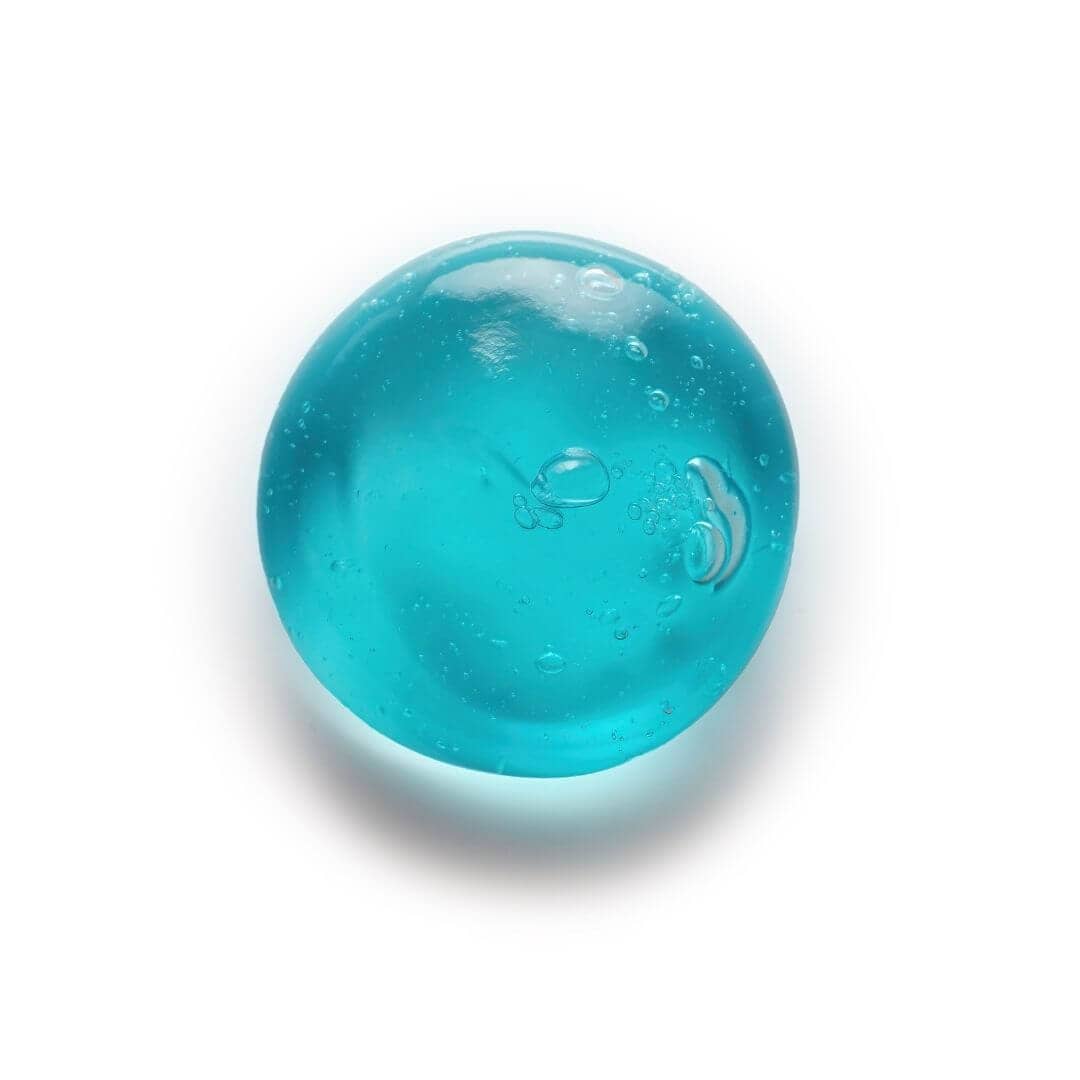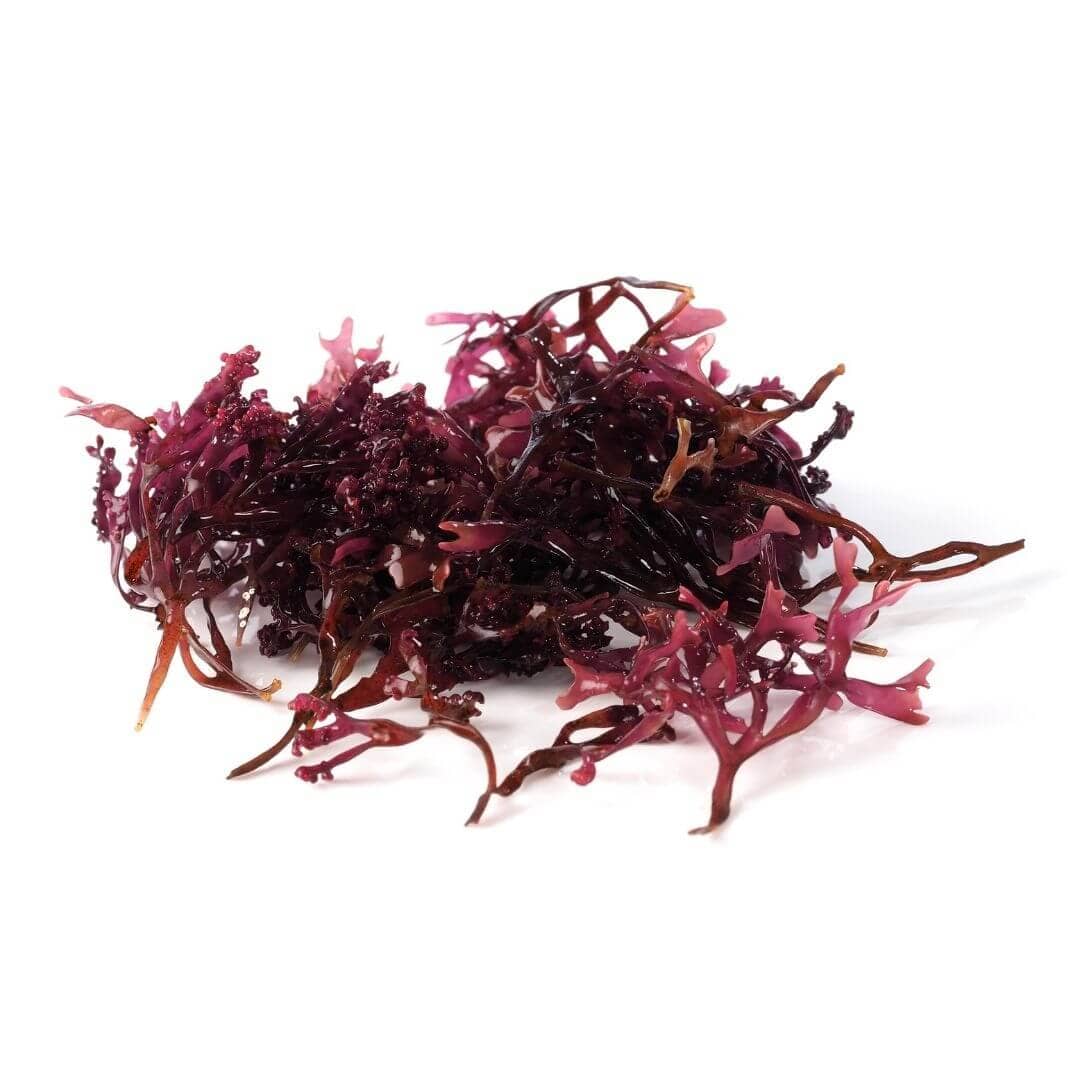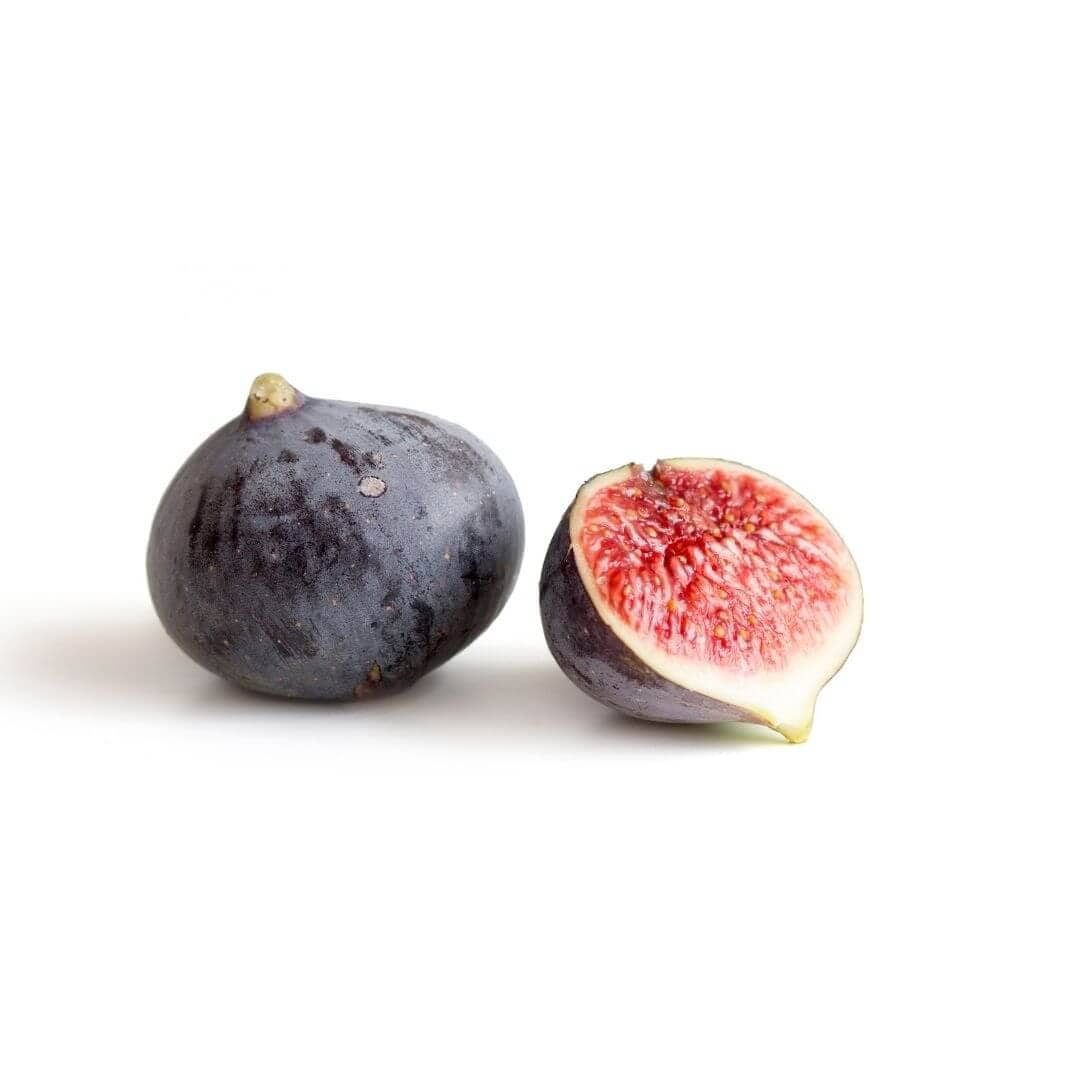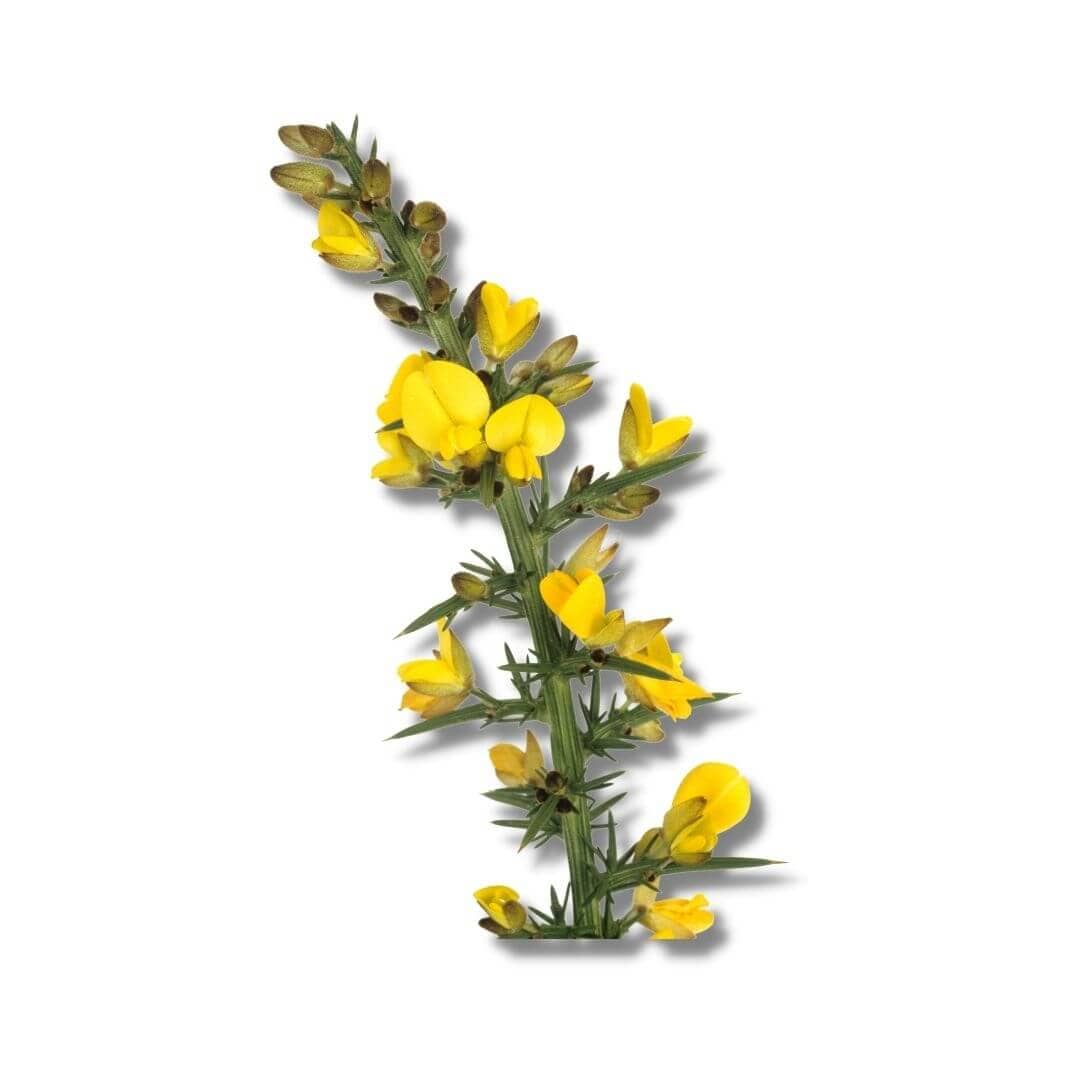 • Hyaluronic Acid: fundamental substance of the dermis along with collagen. It gives the skin its firmness and elasticity.
• Marine algae: fights against pollution, UV rays and oxidative stress and boosts cellular regeneration by stimulating protein synthesis (collagen, elastin, keratin).
• Acerola cherry: one of the highest concentrated fruits in vitamin C (20 to 30 times more than orange). Also rich in vitamins A, B1, B2, and flavonoids. Protects the skin and stimulates collagen synthesis. 
• Fig: restores the natural hydration flow of the upper layers of the epidermis
• Gorse plant water: participate in maintaining the structure and function (renewal and cohesion) of the cell membrane and regulate skin inflammation.
→ See full ingredients INCI list
Anti Aging Serum for Men INCI list: Aqua, Glycerin, Chondrus crispus, Glycerin*, Sodium hyaluronate, Aloe barbadensis leaf extract*, Fagus sylvatica bud extract*, Sargassum muticum extract, Ficus carica fruit extract*, Malpighia punicifolia fruit extract*, Chlorella vulgaris extract, Artemia extract, Ulex europaeus leaf/root/stem extract, Maltodextrin*, Parfum, Xanthan gum, Phytic acid, Benzoic acid, Benzyl alcohol, Sodium benzoate, Potassium sorbate, Linalool, Limonene, Geraniol, Citronellol, Citral
*ingredients from organic farming
Water and mineral or mineral-based ingredients are considered as non-organic because they are not derived from a life form.
1 – Wash your skin with a facial cleanser to removes superficial dirt and oil (you can use Sainderma Cleansing Foam for MEN). First, wet your face. Then massage your cleanser over your forehead, cheeks, nose, and chin. Move your fingers in circular motions, then rinse the face. For deeper cleansing, we recommend an exfoliation session using Sainderma Enzymatic Scrub for MEN.

2 – Apply 1 drop to your finger by pushing the pump. Then rub onto your face. Therefore, repeat this until you cover all the areas of the face (forehead, temples, cheeks, nose , and chin).

3 – Using gentle circular motions, apply the serum over your face until full absorption by the skin.

Cautions

Avoid the eye area. If Anti Aging Serum for MEN splashed into the eye, rinse thoroughly with clean water.

This product is meant for external use only.
We are partner with DHL Express service.
WHEN WILL I RECEIVE MY ORDER ?
Europe: 2 to 3 working days
Rest of the world: 3 to 5 working days.
WHAT ARE THE DELIVERY COSTS?
European Union, Norway and Switzerland: €8 fees. Free shipping if order > €60.
Canada: $15 fees. Free shipping if order value > $150
USA: $15 fees. Free shipping if order value > $100
Middle East (UAE, KSA, Kuwait, Qatar, Oman): 15€. Free Shipping if order > 70€
Other countries: €15 fees. Free shipping if order >€100
*Use test of Sainderma anti aging serum for men, 20 persons for 30 days. Study under medical supervision.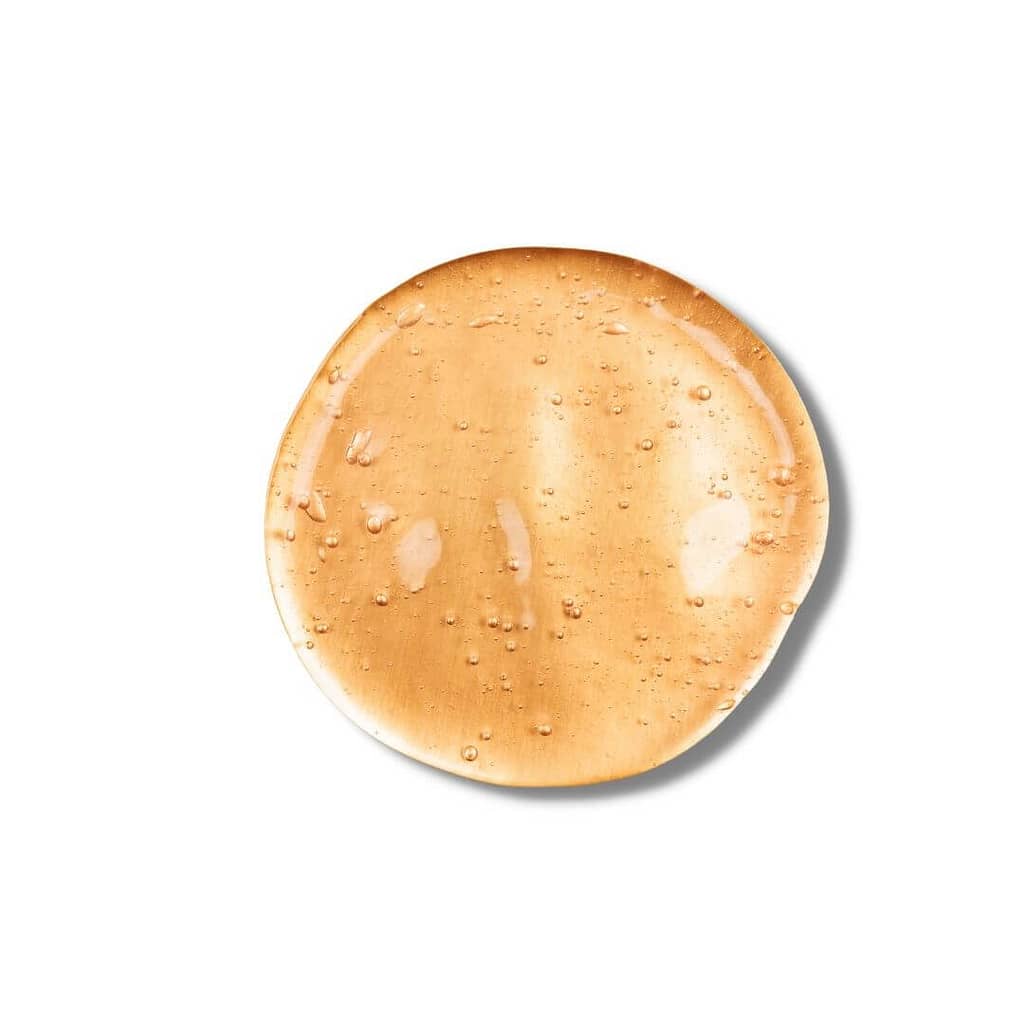 Lightweight yet supercharged with a meticulous selection of finest organic age-defying ingredients. A unique combination of natural efficiency with Paris elegance.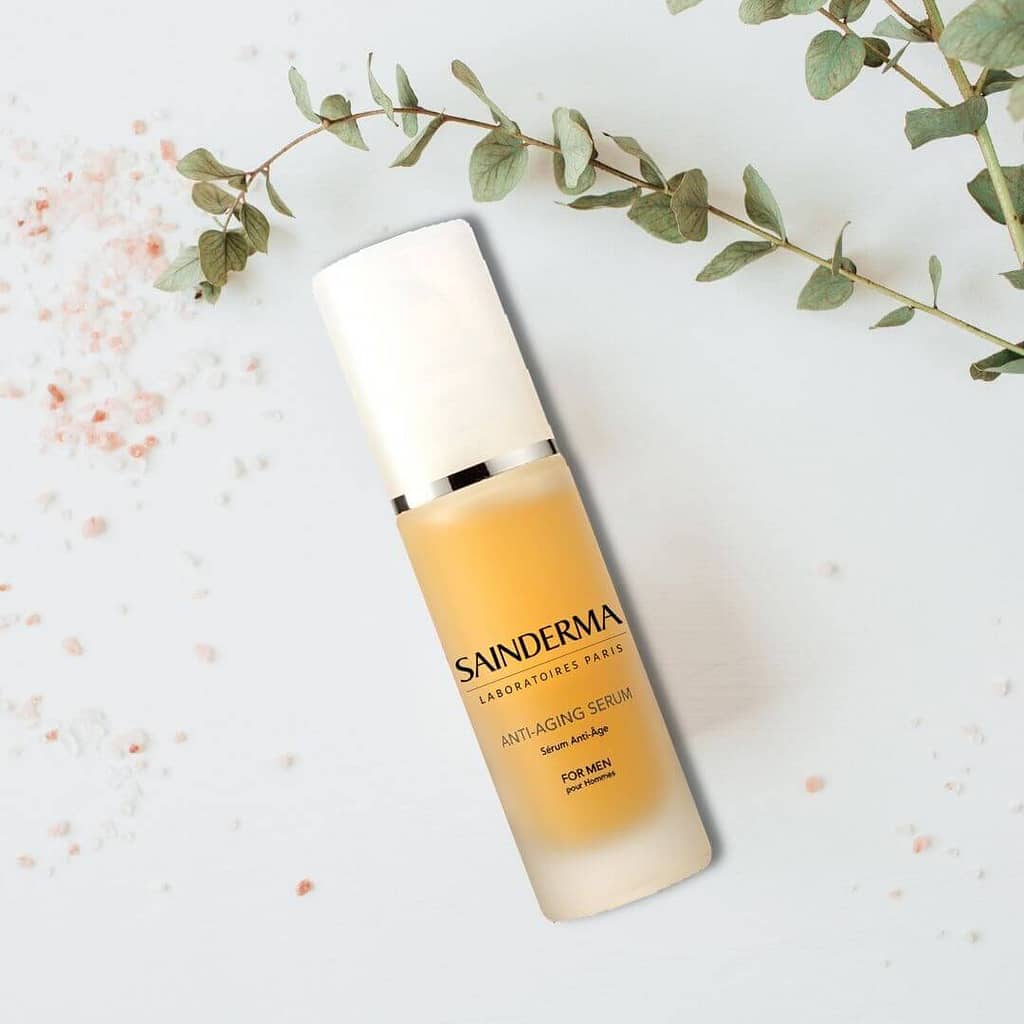 Top organic serum for skin firmness and hydration. Prevents dull complexion. Deeply nourishes men's skin. Contained in a 30 ml glass pomp.
Top organic serum for skin firmness and hydration. Prevents dull complexion. Deeply nourishes men's skin. Contained in a 30 ml glass pomp.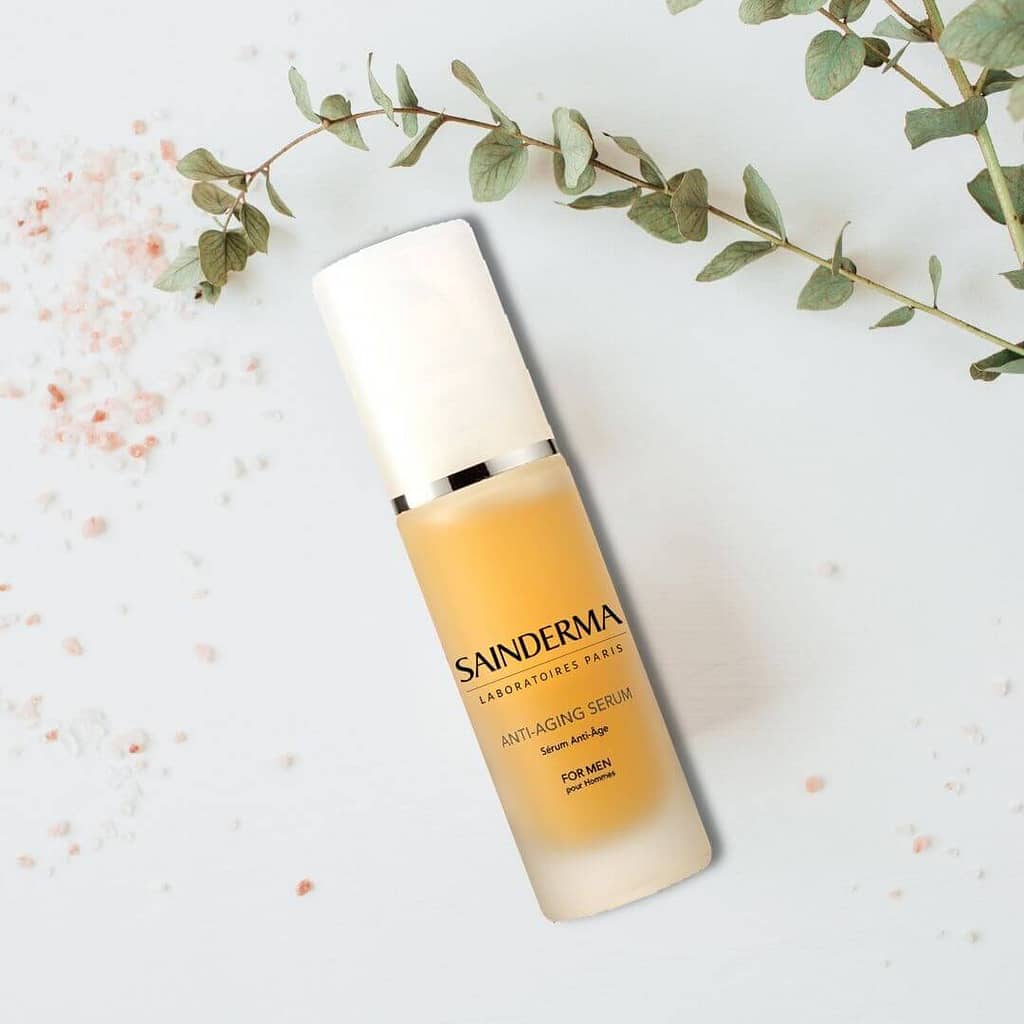 Sainderma's Anti Ageing Serum for Men is an exceptional fusion of marine algae, plants and hyaluronic acid. Formulated to leave your skin feeling infused with nature's vital forces. Its soft, airy texture and sumptuous natural scent will leave you feeling indulged. This serum is a marvelous mix of clean organic beauty and the sophisticated sensoriality of the French luxury universe.
Sainderma Paris Anti Aging Serum for men is certified organic and ecological under the label Qualité France by independent auditor Bureau Veritas with characteristics according to the standard I-305 available at www.bureauveritas.fr/besoin/certification-i-305.